Dr. Ebonie Vincent
DPM, MBMS
Foot and Ankle Surgeon Located in Long Beach & Orange, CA
"My Mission Is to Provide a Professional and Compassionate Approach to Foot and Ankle Care"
Dr. Ebonie's patients receive comprehensive foot and ankle care and the latest innovative treatments. She is an expert at treating foot and ankle trauma, the use of advanced techniques to provide wound care, diabetic limb salvage and reconstructive surgeries of the foot and ankle.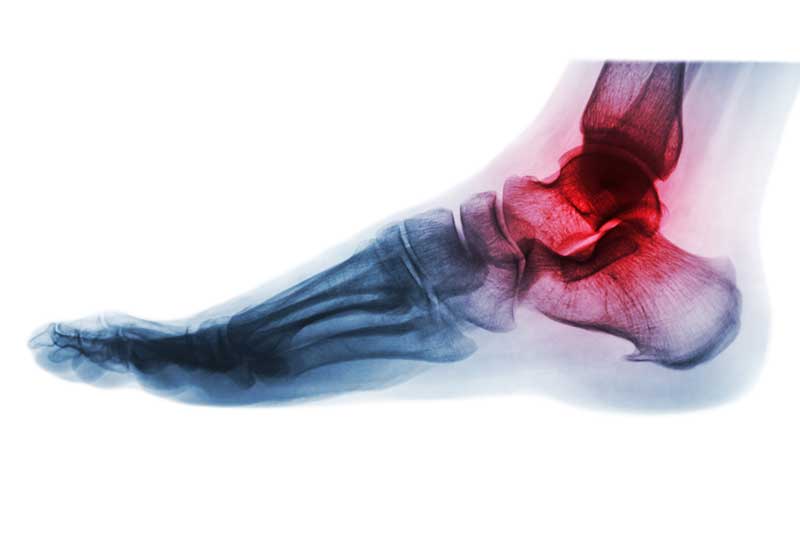 Foot and Ankle Conditions
As a Foot and Ankle Surgeon, Dr. Ebonie Vincent has the training and expertise to treat a wide variety of foot and ankle conditions, including traumatic and sports-related injuries, arthritis, the diabetic foot and foot deformities. Dr. Ebonie is taking new patients and would love to help you get back on your feet again.  Book an appointment today!
Ankle Conditions
Dr. Ebonie is able to treat a wide variety of ankle pain injuries and conditions, from sprains and fractures to ligament tears and defects.
Heel Conditions
Aching, painful heels are a major source of frustration for many Americans. Heel pain doesn't have to be permanent, and treatment usually isn't invasive.
Toe Conditions
Many different conditions and deformities of the toes can cause pain. Dr. Ebonie offers treatment options for a variety of different toe conditions, helping you find relief from pain.
Midfoot Conditions
The middle of the foot is made up of a group of small bones that help form the foot's arch. Midfoot injuries can be mild to severe, but are almost always painful. Dr. Ebonie can help you find the right solution.
The Diabetic Foot
Of the 30 million people in the US who have diabetes, 60 – 70% have nervous system impairment (neuropathy), which causes a loss of feeling in your feet or hands. Come see Dr. Ebonie for a complete assessment.
Other Treatments
Walking, standing, moving – your feet and ankles keep you going all day. Foot and ankle pain, whether from an injury or normal wear, can affect your ability to function. But you don't have to live with the pain. Come see me.
See If We Are In Your Network
From routine checkups to treatments for surgery, Dr. Ebonie and the Doctors at Orange County Podiatry are equipped to handle all your podiatric needs.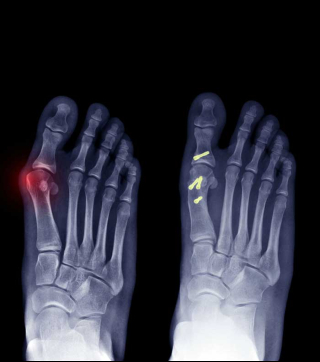 Foot & Ankle Surgery
When evaluating your condition, Dr. Ebonie tends to lean towards less evasive treatments.  When surgery may be necessary, you can trust that in you are in good hands with Dr. Ebonie.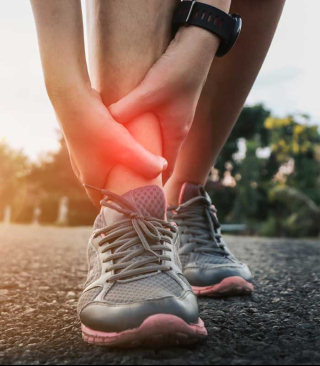 Foot & Ankle Trauma
If you've experienced a foot or ankle trauma and need urgent care, Dr. Ebonie is committed to be there for you. Her goal is to get you to your pre-injury state as quickly as possible.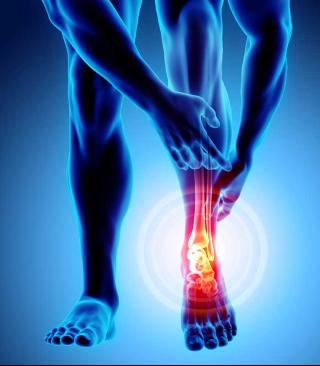 Sports Medicine
Being a competitive athlete herself, Dr. Ebonie understands the importance of getting a correct diagnosis and prescribing the best treatment plan for a quick and full recovery.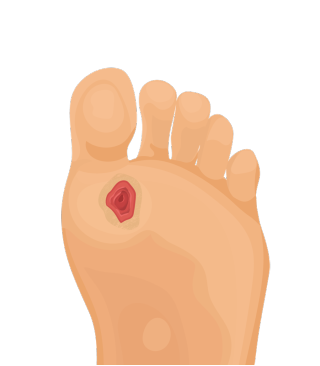 Wound Care
Not all wounds on the feet are the same and their causes can also be varied. Dr. Ebonie has extensive experience in the treatment of foot ulcers, open wounds, and trauma wounds. Let's get you healing right away.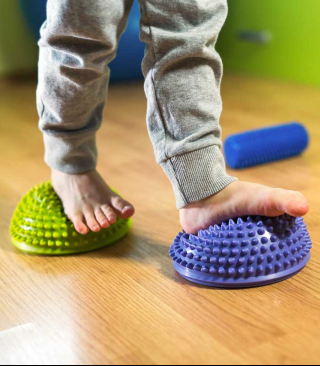 Child Related Foot Care
Children experience foot pain just like you and I. Whether it's abnormal walking patterns, foot deformities, flat feet, heel pain or ingrown toenails, Dr. Ebonie loves working with kids and helping them back on their feet.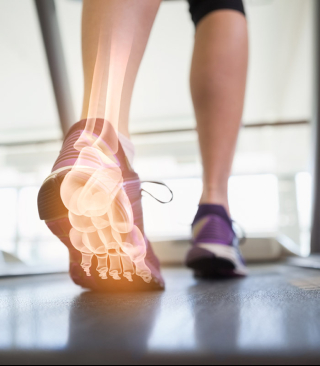 Non-surgical Treatments
Dr. Ebonie offers Podiatric treatments including injections for pain, physical rehabilitation, anti-inflammatory therapies, casts, use of custom-made insoles, alternative pain relief solutions her patients.
NEW! Foot Fat Pad Restoration Technology
Fat Pad Atrophy
We spend our entire lives on our feet and that pressure can wear on the cushioning that protects the bones in your feet from the ground that you stand, walk and run on. As we age, our body's natural fat on the bottom of the foot is lost. This is called fat pad atrophy and is common in both men and women.
Revolutionary Technology
This injectable fat graft is a game changer for the treatment of complex surgical wounds and tissue reconstruction. The Leneva technology can be used for diabetic foot ulcer prevention, fat pad reconstruction, pressure ulcers, and even deep tunneling wounds. Walk in and walk out more cushioned!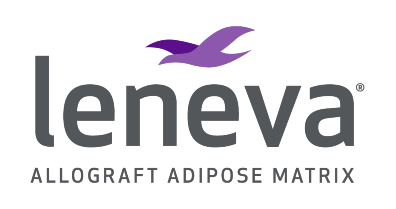 Your Foot and Ankle Health Starts Here
Flexible appointments and urgent care appointments available.
Call or Text—(949) 203-5704
Reduce Pain and Increase Mobility with a Foot Surgery Doctor in Orange, CA
Pain in the feet and ankles can be debilitating, leading to reduced mobility and the constant discomfort it causes. Rather than suffer through it, why not seek the services of a qualified foot and ankle surgeon? Orange County Podiatry offers a full range of services designed to assist you in increasing comfort while reducing pain through precision diagnostics and the implementation of the most effective treatment protocol. Each patient receives a custom care plan that allows them to work towards their goals for an increase quality of life.
Compassionate Care from the Leading Foot and Ankle Specialist
Foot and ankle conditions present in a number of ways, and each case requires individualized treatment in order to be effective. Your foot care specialist at Orange County Podiatry treats an assortment of conditions ranging from those presenting in the ankle, heel and toe, as well as mid-foot conditions and those that arise as the result of diabetes. Whether your problem results from an injury or chronic condition, the team at Orange County Podiatry offers both surgical and non-surgical treatments that allow you to overcome the pain. We also provide bunion removal, wound care and child related foot care in our state of the art clinic in Orange, CA.
Book Your Appointment for Foot and Ankle Care Today
If pain in the foot or ankle is having a severe impact on your life and reducing your ability to get through your day, then Orange County Podiatry offers premium service for accurate diagnosis and treatment. To schedule an appointment, call today at (949) 204-5704.
"Doctor Vincent and her staff are wonderful. Having had numerous foot surgeries, I was looking for a Doctor for the long term. I think I've found her. Thank you!"


Better Foot & Ankle Care is Our Mission
Dr. Ebonie is currently taking new patients. For Urgent Care requests please call the number below.
1310 W Stewart Drive Suite 401, Orange, CA 92868
1040 Elm Ave, Suite 300, Long Beach, CA 90813