Non-Surgical Foot & Ankle Treatments
As a highly trained foot and ankle surgeon and Podiatrist, Dr. Ebonie takes pride in her conservative approach to strengthening and treating feet and ankles conditions.
Her extensive knowledge of biomechanics — how your body moves — help's her assess the cause of your foot problem, develop appropriate non-surgical foot treatment options when possible, and prevent other problems before they occur.
Dr. Ebonie can provide many non-surgical treatment options for her patients.  She offers several conservative treatments that are easily performed in her office with little to no downtime.
Call or Tex for a consultation: (949) 203-5704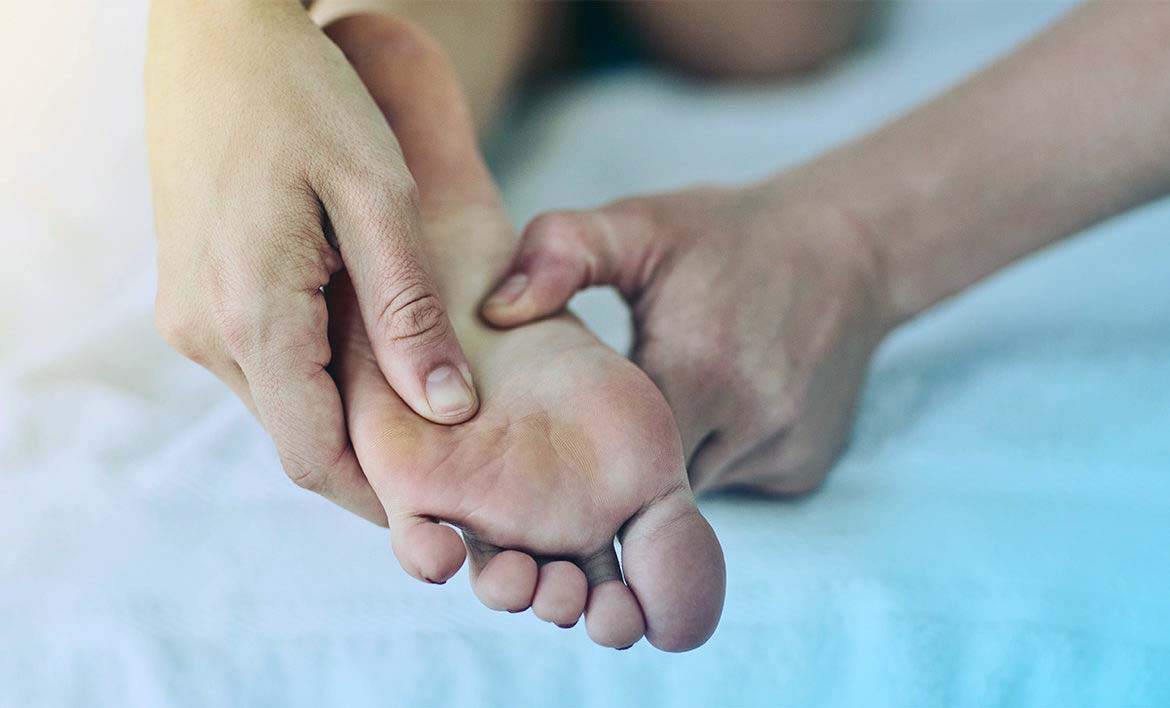 Primary Goals for Conservative Treatments
Dr. Ebonie has the knowledge and experience needed to keep your feet healthy – from your heels to your toes. Her primary goal is to alleviate discomfort, restore maximum function and develop a personal foot management plan for long-term success. Regardless of the diagnosis, OC Podiatry is equipped to provide immediate treatment and surgical services if required.  Dr. Ebonie works together with specialists in other areas when needed for the most positive outcomes.
High quality treatments for common foot conditions
Dr. Ebonie offers leading edge specialty non-surgical treatments for the relief of pain. If you have questions about your particular condition and how conservative, non-surgical treatments could help, Dr. Ebonie can explain the condition and treatment options.
Casting for Fractures
When possible, we use medical fracture boots (air boots) rather than plaster casts to provide the necessary stabilization and compression to heal fractured feet and ankles. Depending on your condition, you may be able to walk during the healing process. Controlled ankle movement (CAM) walkers are a particular type of air boot we have for your convenience.
Contact Casting for Diabetic Feet
A "total contact cast" can work to protect and control the movement of a diabetic foot in the early stages of "Charcot foot" and heal diabetic foot ulcers. Using a combination of casting, conservative techniques and corrective surgery, we can often maintain the bone structure of diabetic feet and avoid amputation.
Orthotics for Foot Disorders
We are experts at creating orthotics that are molded to your foot and customized for your specific condition. A well-designed orthotic can give you the support you need to alleviate pain and improve your posture, gait and balance. 
Customized Shoe Inserts
In order to save you money, we may be able to customize pre-made shoe inserts so you don't need to invest in more expensive orthotics. Dr. Ebonie will evaluate your biomechanics and make the best recommendation for your situation.
Steroid Injections
Injections for pain management and resolution of symptoms: When pain is caused by inflammation from arthritis, neuroma and plantar fasciitis, Dr. Ebonie may be able to alleviate it with careful use of corticosteroid.
Medications
Many foot problems are caused by medical conditions such as arthritis, diabetes, and obesity. Dr. Ebonie can prescribe appropriate over-the-counter, natural alternative medications, and prescription medications to treat medical issues you might be suffering with.
Pads and Splints
Wearing a splint while you sleep can cure certain foot conditions without further intervention. Depending on your condition, Dr. Ebonie might recommend pads or splints as part of your treatment plan.
Physical Therapy
Certain types of forefoot, heel and ankle pain can be alleviated with stretching, exercise and massage. Dr. Ebonie may recommend physical therapy before prescribing medicine or surgery.

Your Foot and Ankle Health Starts Here
Flexible appointments and urgent care appointments available.
Or call —(949) 651-1202
Irvine Location Appointments
If you are a new patient and would like to request an appointment with Dr. Ebonie Vincent at the Irvine, California location, please fill out the form below. Please Note: Appointments for the Irvine office are typically 4 weeks or more from today's date.

Better Foot & Ankle Care is Our Mission
Dr. Ebonie is currently taking new patients. For Urgent Care requests please call the number below.
1310 W Stewart Drive Suite 401, Orange, CA 92868