Pediatric Foot Care Specialist
As a highly trained foot and ankle surgeon and Podiatrist, Dr. Ebonie takes pride in her extensive experience diagnosing and treating the unique foot problems of children. 
Dr. Ebonie helps children with common foot and ankle issues, such as ingrown toenails and heel pain, as well as more serious conditions, including clubfoot and fractures. She also provides custom and over-the-counter orthotics.
Call or Tex for a consultation: (949) 203-5704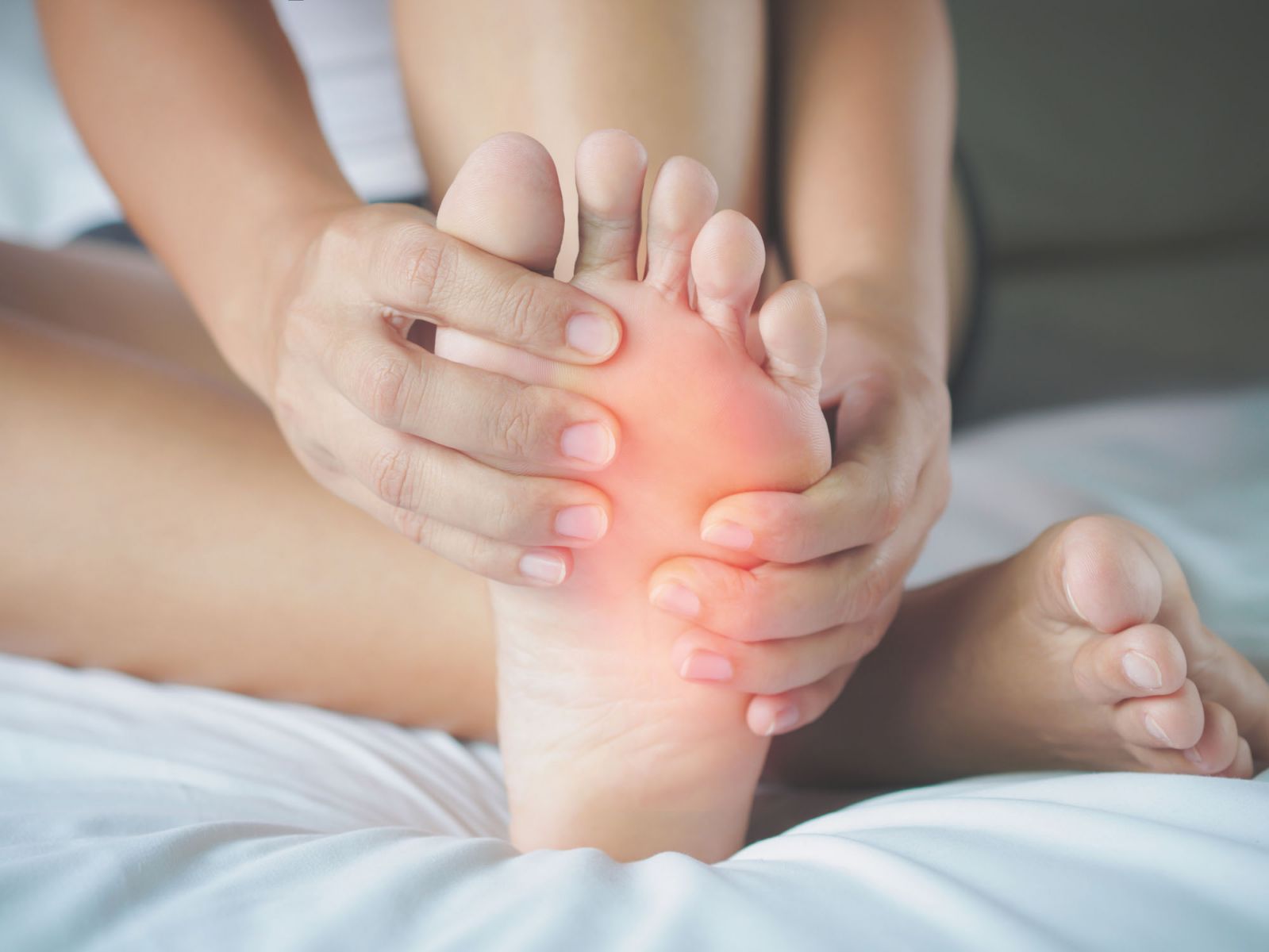 High quality treatments for common pediatric foot conditions
Dr. Ebonie offers leading edge specialty surgical and non-surgical treatments for children. If you have questions about your child's particular condition and how conservative, surgical or non-surgical treatments could help, Dr. Ebonie can explain the condition and treatment options.
Flat Feet Treatment
Pediatric flat feet is when the entire sole of the child's foot contacts the ground when standing. As children's bones and joints are extremely flexible, flat feet is very common. Dr. Ebonie rarely orders treatment before the age of six. If you think your child has flat feet, talk to his or her doctor. Do not attempt to treat the condition without the advice of a pediatric podiatrist.
Ingrown Toenails
Ingrown toenails may be caused by trimming the nail improperly, pressure from tight-fitting shoes, or acute injury. The issue rarely resolves on its own and attempting to treat ingrown toenails yourself typically exacerbates the problem.
Ingrown toenails can cause your child pain and develop infection. Do not ignore, or leave it untreated.
Orthotics for Children
Also known as prescription insoles, custom orthotics are made especially for your child using a plaster casting of their feet. They may be prescribed to treat heel pain, Sever's disease, or gait issues. Custom orthotics always provide the best fit. A well-designed orthotic can give your child the support they need to alleviate pain and improve their posture, gait and balance. 
Children's Shoe Insoles
When addressing common musculoskeletal conditions in children, the goal is early intervention and conservative treatment. Dr. Ebonie begins by conducting a complete biomechanical examination and gait analysis. This reveals the cause of your child's foot pain or walking abnormality. From there, the doctor can work with you to determine the best option for treating your child.
Clubfoot Treatment
Congenital talipes equinovarus, commonly known as clubfoot, is a relatively rare musculoskeletal birth defect. Early treatment offers the best results. Dr. Ebonie and her team use the Ponseti method, which involves manipulating and casting the foot.
Foot Fractures
Treatment depends on the type of fracture. A displaced fracture is when the broken bone's ends become misaligned. In a non-displaced fracture, the ends remain aligned. If the broken bone punctures the skin, it is an open fracture. 
Pediatric Heel Pain
Pediatric heel pain may have a variety of causes. The most common is Sever's disease; it occurs most often in physically active children. You can help prevent heel pain with high-quality, well-fitting shoes that offer ample support.
Toe Walking
Toe walking is very common, particularly in children under the age of 3. As the child grows older, though, it may indicate a pain issue, particularly if the toe walking is a recent development. Causes include heel pain and ill-fitting shoes.

Your Foot and Ankle Health Starts Here
Flexible appointments and urgent care appointments available.
Or call —(949) 651-1202
Irvine Location Appointments
If you are a new patient and would like to request an appointment with Dr. Ebonie Vincent at the Irvine, California location, please fill out the form below. Please Note: Appointments for the Irvine office are typically 4 weeks or more from today's date.

Better Foot & Ankle Care is Our Mission
Dr. Ebonie is currently taking new patients. For Urgent Care requests please call the number below.
1310 W Stewart Drive Suite 401, Orange, CA 92868