Dr. Ebonie Vincent, DPM
Foot & Ankle Surgeon
I have always had a heart for service.  Helping others gives me a strong sense of purpose and I believe it is my life goal to reach out and help as many people as possible.  When deciding upon a career in podiatry, I sought to use the skills I'd gained through my medical and athletic training to do just that. Many people ask me why I chose a career in podiatry as many deem the feet as the least desirable part of the body.  My answer to this question is always the same; disease of any kind is not pretty. It takes a special heart and a strong stomach at times to handle problems with the feet and to help to get patients back on their feet. Podiatry care is something that can literally change peoples lives for the better! 
Living a healthy, active lifestyle and creating good habits that allow you to maintain that lifestyle is what I pursue for myself and what I encourage my patients to do as well.  With each patient encounter, I make a point of developing the kind of relationship that meets my patients where they are at in their healing journey. Their job, cultural and family background, daily activities and current life challenges, are some very important things that I take into consideration.  Everyone comes with a unique set of problems and while there are standard forms of treatment for certain diseases, I treat each person and their issue individually, and not just their given diagnosis. The insight I gain from our initial consultation allows me the benefit of developing my patient's personal, custom treatment plan.
In addition to physical improvement, mental strength is important when considering your team.  Your family, friends, doctors, nurses, and therapists all play a huge role on the road to recovery.  My amazing teammates at Orange County Podiatry are a great part of my success as a practitioner. I also pride myself in continuing my own education and reaching out to other specialists who could possibly play a role in the health and wellness of my patients
It is my dream to be able to be a source of help to many people in my lifetime. What better way to begin than with one step at a time.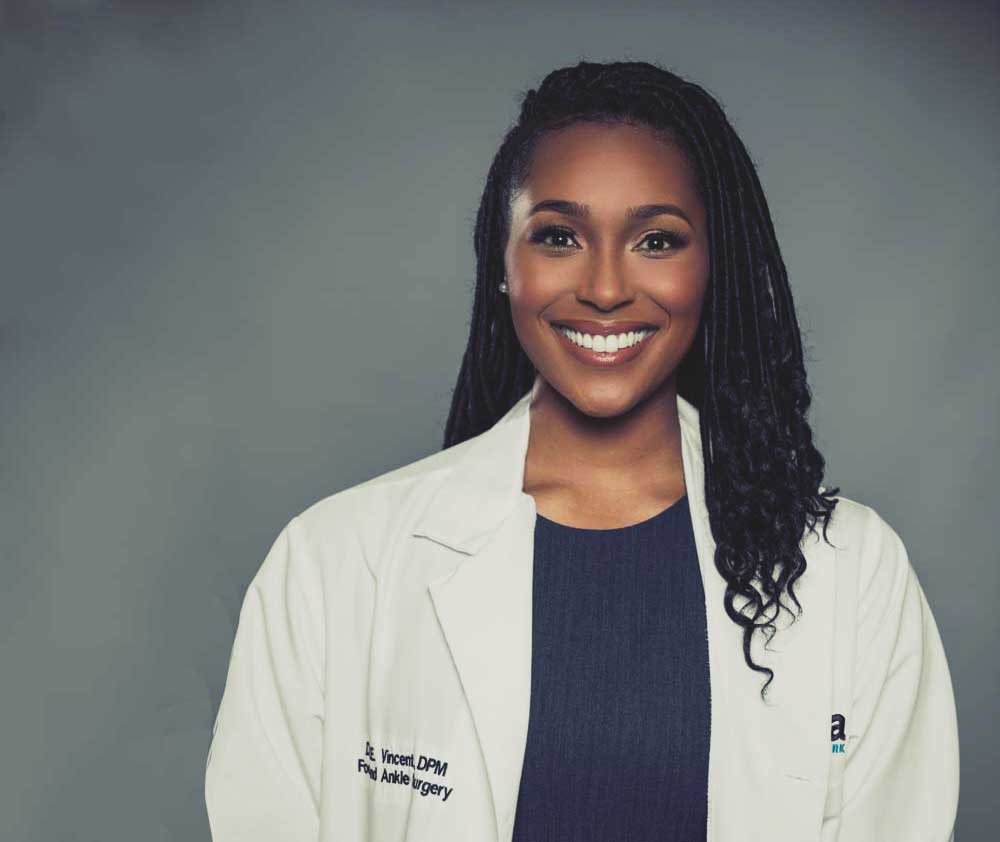 Dr. Ebonie Vincent is a skilled foot and ankle surgeon with a distinguished background. She is trusted with people's feet worldwide. Her surgical prowess has been recognized internationally by the media, patients and peers for her innovative surgical techniques and compassionate bedside manner. Known for her appearances on the hit TLC TV Series, "My Feet Are Killing Me", she is sought after by patients from around the world for helping in correcting some of the most challenging and complicated foot and ankle conditions. Her work specializes in obtaining the most natural results through using innovative treatments and techniques at Orange County Podiatry in Orange, California.
Dr. Ebonie's passion is to promote a better understanding of the benefits of being under the care of a Surgical Podiatrist or Foot and Ankle Surgeon. As "America's Foot Doctor", she has been featured on E! Daily Pop, Dr. Oz, Daily Mail, NBC, ABC, Fox, and the Tamron Hall Show where she shares about the advancements in foot care and surgical technology for the treatment of foot and ankle conditions.
She is dedicated to helping her patients overcome not only the foot and ankle conditions they struggle with but the shame and embarrassment that can come with those conditions. Her personal goal is to help Americans to get back on their feet one step at a time.

OC Podiatry offers the highest quality podiatric care in Orange County. Our doctors strive to put you back on your feet quickly utilizing proven innovative techniques in the diagnosis, treatment and prevention of various foot and ankle ailments.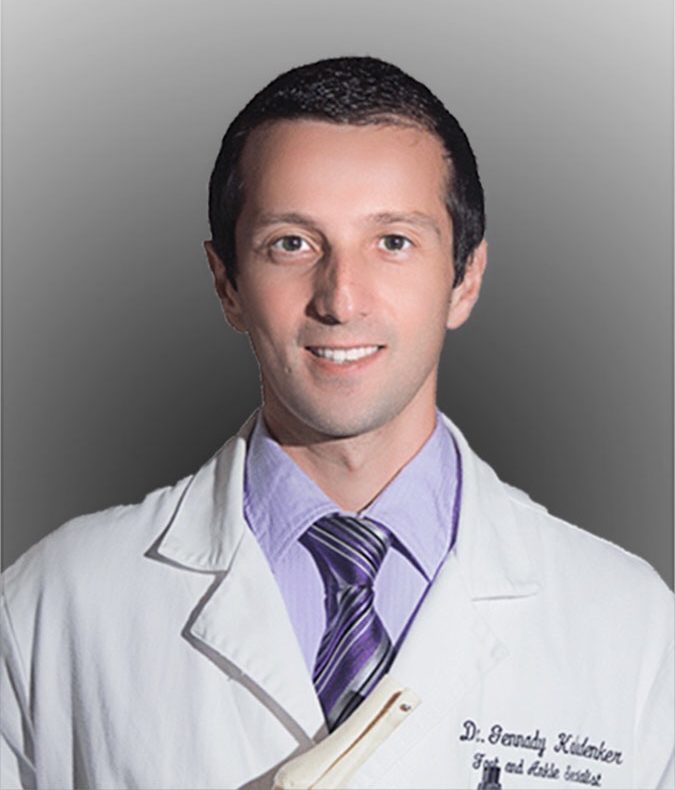 Dr. Gennady Kolodenker, DPM
Dr. Kolondenker, or Dr. K as he is affectionately known by his patients and staff is a Board Certified, American Board of Podiatric Medicine, Sports Medicine and Surgery Fellowship Trained Podiatrist in the OC Podiatry Irvine, California office.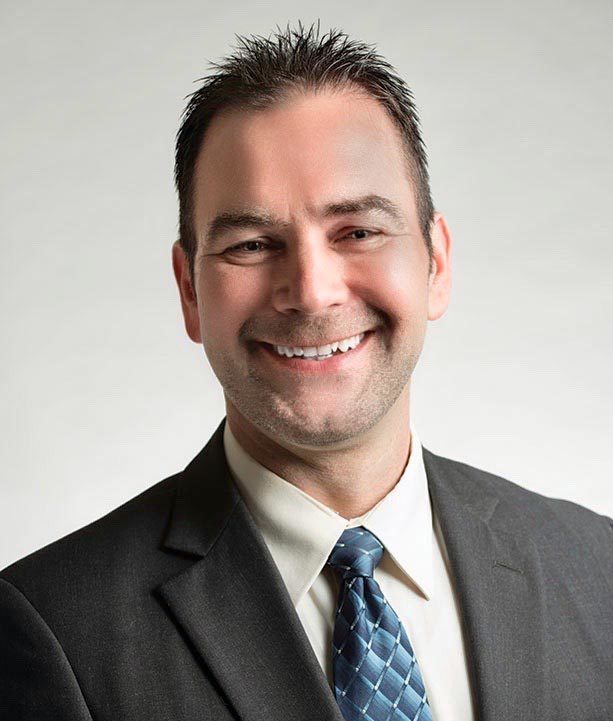 Dr. Michael Coyer, DPM
Dr. Coyer is a partner at OC Podiatry and is a highly trained foot and ankle surgeon with extensive experience in the latest treatments for foot and ankle conditions. He is located at our Newport Beach office.

Better Foot & Ankle Care is Our Mission
Dr. Ebonie is currently taking new patients. For Urgent Care requests please call the number below.
1310 W Stewart Drive Suite 401, Orange, CA 92868