Corrective Foot and Ankle Surgery
Dr. Ebonie is a trusted with people's feet worldwide. Her surgical prowess has been recognized internationally by the media, patients and peers for her innovative surgical techniques and compassionate bedside manner. Known for her appearances on the hit TLC TV Series, "My Feet Are killing Me", she is sought after by patients from around the world for helping in correcting some of the most challenging and complicated foot and ankle conditions.
The two most common goals when performing corrective foot surgery are to reduce pain and restore function. Schedule a consultation with Dr. Ebonie to see what the best course of action is for your particular condtion.
Call or Text for a consultation: (949) 203-5704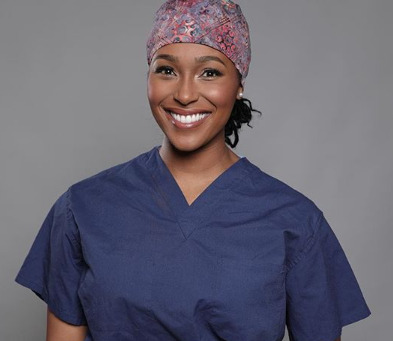 Surgical Consultation
Our initial consultation consists of a thorough physical examination and review of your medical history including any diagnostic exams (e.g. x-rays, ultrasounds) that are needed.  After a diagnosis is made, Dr. Ebonie will discuss all treatment options available for the condition including conservative non-surgical and surgical options.  Dr. Ebonie will always try to exhaust all conservative options before surgery is considered and if surgery is the best option, she will also discuss the risks and benefits of undergoing any surgery.
Below is a list of the most common conditions she treats, but there may be conditions not listed that she can treat as well.
Conditions That Respond Well To Surgery
If you have questions about any of these conditions, Dr. Ebonie can explain the condition and treatment options.
Hammertoes
Surgery is usually needed when the hammertoe has turned rigid and painful, or when an open sore develops. Usually patients will have other foot deformities corrected simultaneously.
Neuromas
Surgery becomes an option for patients whose symptoms persist despite non-surgical treatments. Dr. Ebonie will determine the most suitable surgical approach on a case-by-case basis. 
Arthritis & Joint Disease
Surgery may be considered when there is prolonged foot pain and deformity that is unresponsive to alternative forms of treatment.
Benign Tumors
The vast majority of soft tissue tumors of the foot and ankle are benign and are typically removed surgically. Once the tumor has been evaluated, a course of treatment will be recommended.
Sprains and Fractures
Surgery is necessary to repair some ankle fractures and other soft tissue related injuries. Dr. Ebonie will choose the procedure most suitable to the particular injury.
Birth Deformities
Dr. Ebonie is a skilled surgeon and has experience correcting birth deformities like club feet through conservative treatments or surgical procedures. 
Heal or Toe Spurs
Heel spurs can sometimes occur with plantar fasciitis. To relieve pain, a doctor may perform a surgical procedure called plantar fascia release. 

Your Foot and Ankle Health Starts Here
Flexible appointments and urgent care appointments available.
Or call —(949) 651-1202
Irvine Location Appointments
If you are a new patient and would like to request an appointment with Dr. Ebonie Vincent at the Irvine, California location, please fill out the form below. Please Note: Appointments for the Irvine office are typically 4 weeks or more from today's date.

Better Foot & Ankle Care is Our Mission
Dr. Ebonie is currently taking new patients. For Urgent Care requests please call the number below.
1310 W Stewart Drive Suite 401, Orange, CA 92868